Henri Bendel Piggy Bank Figurine Porcelain Limited Edition Henrietta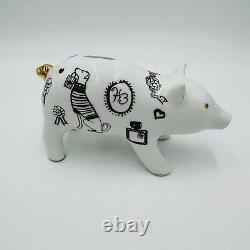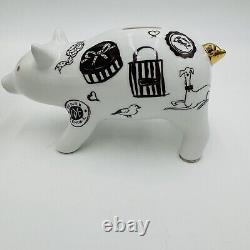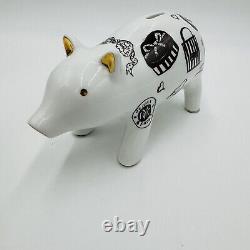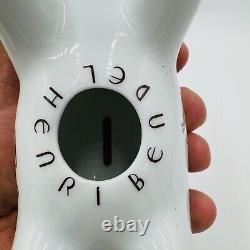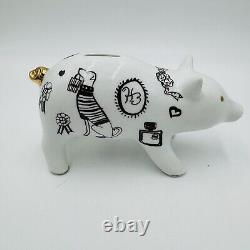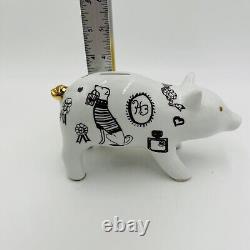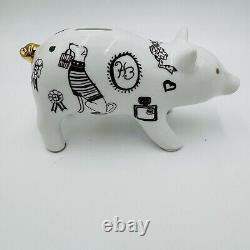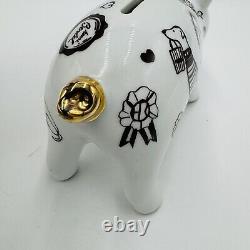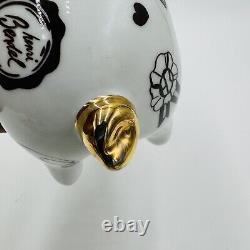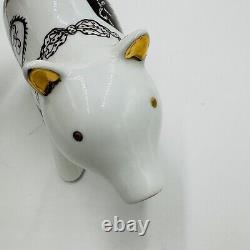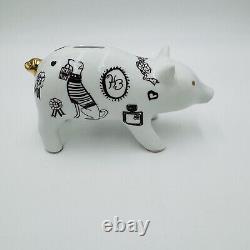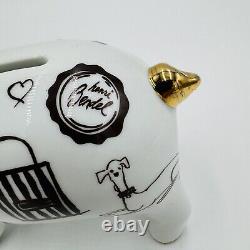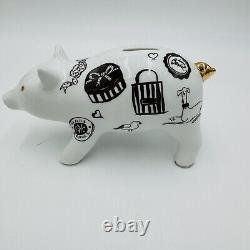 This Henri Bendel Porcelain Limited Edition Henrietta Piggy Bank Figurine is a must-have for any collector. With its unique abstract pattern and colorful design, it's perfect for any occasion and will add a touch of charm to any room. Made of high-quality porcelain, this piggy bank is a rare find from the 1980s and is part of a limited edition collection.
This Henrietta Piggy Bank Figurine is perfect for adults and is a great addition to any collection. It features a glossy finish that adds to its charm, and its advertising theme is perfect for those who appreciate vintage items. Don't miss out on the opportunity to own this original and authentic Henri Bendel piggy bank. Measures 4"H x 6" L.