Royal Staffordshire Gypsy Bride Butterflies, Blonde Ltd Edn. Boxed. SUPERB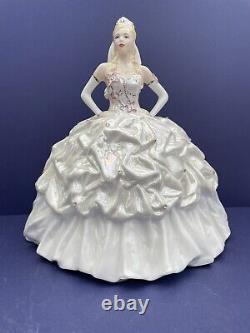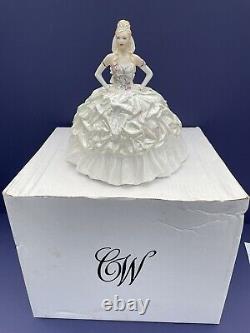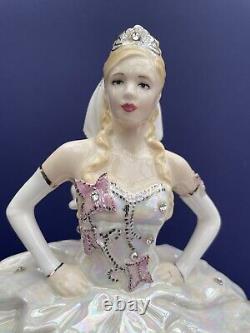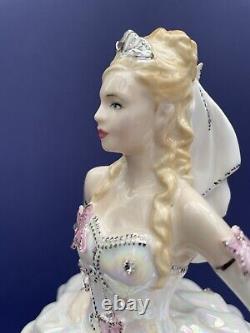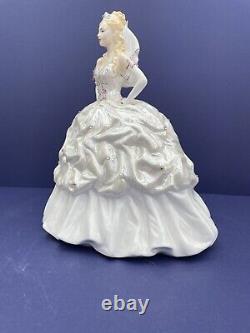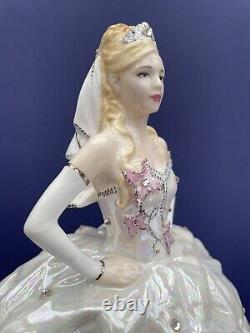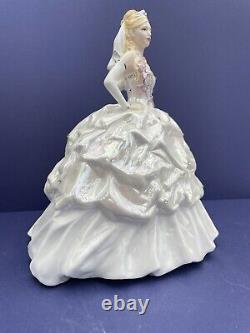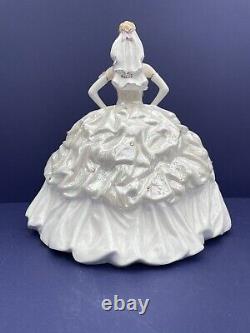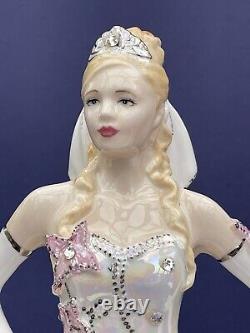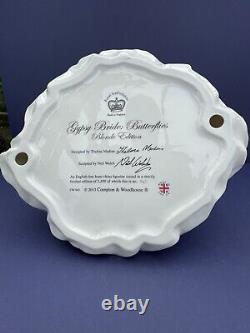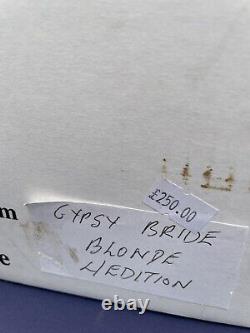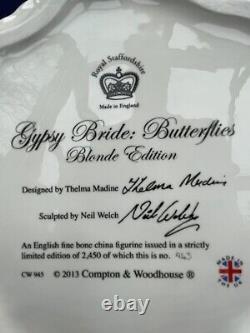 Royal Staffordshire's'Gypsy Bride Butterflies Blonde Edition Figurine' Limited Edition No. Designed by Thelma Madine'Butterflies' features a stunning bride in a dress based on another of Thelma's fabulous bridal creations. In her hair,'Gypsy Bride' wears a glittering tiara and her veil is kept in place by a delicate pink butterfly, both of which are highlighted with platinum detail.
Her hair cascades over her shoulders in gentle waves. Her beautiful tiered dress has been lustred to perfection to give it a shimmering effect and is set with over 30 crystals which sparkle like diamonds on her dress, bodice and in her tiara. Gypsy Bride: Butterflies' lustred bodice has been handset with 3 handmade, pink and platinum butterflies and another one sits at the top of one of her gloves.
When it came to sculpting'Gypsy Bride: Butterflies' we didn't give the choice of sculptor a second thought. We have also kept all production here in the UK - like the original,'Gypsy Bride: Butterflies' has been designed, sculpted, handmade and handpainted in Stoke-on-Trent - the home of The Potteries. The butterflies and crystals are all set by hand and each figurine is lovingly handpainted.
That's what Royal Staffordshire had to say when launching the figurines. This is in perfect condition and comes in the. This is Limited Edition no 943.