Signed Lladró Limited Edition Ovation Figurine 6614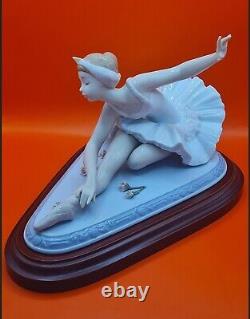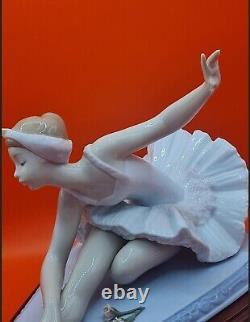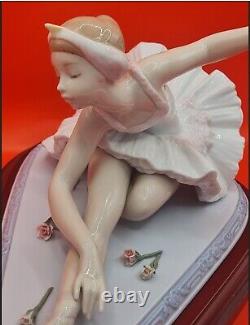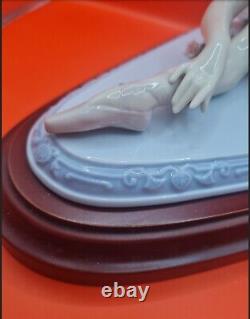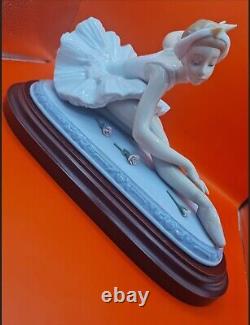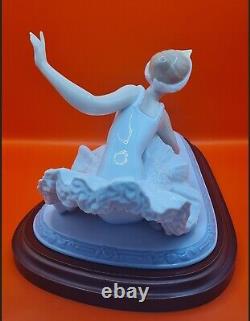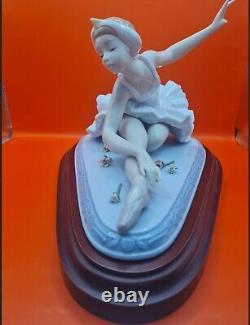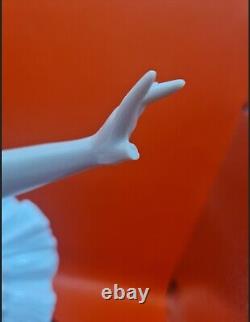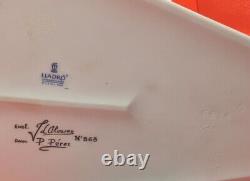 Stunning Rare Lladro'Ovation' Limited Edition 863th out of 3000 made. Please note that her thumb has broken off. However, this can barely recognise situated in certain positions.
The rest in excellent condition. This comes with wooden plymth. Lladró Ovation figurine is a stunning limited edition piece of high porcelain that depicts a graceful ballerina in a final act. The figurine is handcrafted by the renowned Spanish sculptor José Luis Alvarez and signed by him and the painter, Pilar Perez. 7.48 inches in height. 11.811 inches in width. 8.661 inches in length. It was withdrawn from production in 2004, and only 3000 units were made, making it a rare and valuable collectable. The figurine belongs to the High Porcelain collection, which is the highest artistic expression of Lladró porcelain.
The High Porcelain pieces are distinguished by their intricate details, vibrant colours, and exquisite craftsmanship. They are also the most exclusive and limited in number, as they require a long and complex process of creation and firing.
The figurine captures the final act of a ballerina's performance, as she receives an ovation from the audience. The ballerina's pose is elegant and expressive, conveying her emotion and satisfaction. The figurine was released in 1998 as part of the limited series, which pays tribute to the artistic traditions and cultural values of different countries. The Ovation figurine represents the beauty and grace of ballet, a classical art form that originated in Europe. Your parcel will be sent professional packed and dispatched with Packlink signed 2nd Class.
Please could you leave feedback after receiving your parcel. It will be extremely appreciated.