Black Panther Guardian Figurine Limited Edition Royal Selangor Official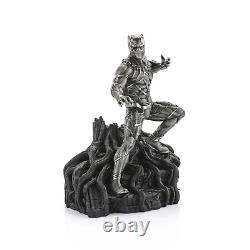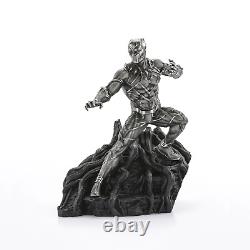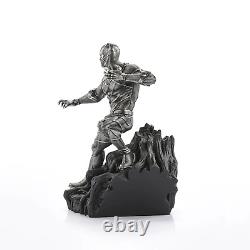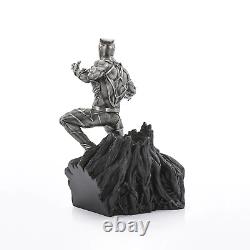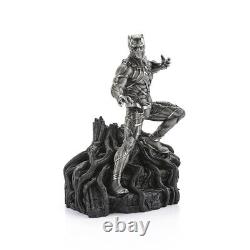 Limited Edition Black Panther Guardian Figurine Size: H24cm including base x 22cm x 15cm A limited edition of 3,000 individually numbered pieces worldwide. Beneath Wakanda lies the only source of the extraordinary substance Vibranium, an irresistible lure to all who seek it.
In Ghim Ong's dramatic sculpture of the Black Panther, the protector of Wakanda steps out of deep jungle shadow, ready to face those intending to plunder his homeland of this valuable resource. The level of detail achieved is extraordinary, with the highly tactile weave almost diverting attention from the seam detailing and ceremonial necklace of T'Challa's suit. A thick tangle of gnarled roots, exquisitely modeled in black bonded porcelain, enhances the pewter sculpture's glimmering finish. Starting out as a graphic designer, Ghim's strong interest in 3D sculpting led to a career at Comicave Studios, the renowned Singapore-based producer of high end collectibles, where he worked on styling and sculpting Marvel, DC and Disney properties. About the collection A project with Marvel Comics, featuring iconic characters and insignia of the Marvel multiverse, this item comes in Official Marvel Licensee packaging.